Valiant Behavioural Health for Addiction Recovery.
Valiant Behavioural Health a leading addiction and mental health organization that integrates evidence based practice with pragmatic and creative treatment approaches, meeting clients where they are.
Valiant Behavioural Health offers a full range of addiction treatment services. These services can often be integrated with one another with clients moving from detox, to treatment to sober living. This is very beneficial to clients because an entire treatment plan can be tailored to meet their individual needs. Our philosophy and approach are experienced throughout the programs, which brings stability and comfort to clients as well as helps them move further along in finding balance in their lives. Clients are treated with respect and dignity in all of our programs and will find professional and experienced staff running them. 
Benefits of Our Programs:
A Renewed Sense of Self Determination

A Renewed Sense of Community

Effective and Meaningful Intensive Group and Individual Therapy

A Fresh, Holistic View of Addiction

Professional Staff that Believe in You

Up-to-Date Addiction Research

Engaging Workshop Topics

Long Term Support

Life Skills Development

Caring and Knowledgeable Staff

Doctor Support

A Place to Get Well and Realize Recovery

---
Valiant Behavioural Health Residential Treatment Facility: We only take a maximum of 6 males or females at a time. This helps to ensure that no one slips through the cracks. in Larger centers it is hard to be heard among the crowd. At Valiant Behavioural Health your voice is important. Peer discussion in group sessions is a great place to hear others tell their stories of support and inspiration. Being a small center allows all the clients to develop lasting relationships, that can be supportive out in the real world. Residential program offers:
An intimate 9 Client Maximum

Supportive and Welcoming Environment

Professional and compassionate staff

Nutritious Meals

8 sessions of 1 on 1 private counselling per month

Private or Semi-Private Rooms

Double Sized beds

Comfortable and Clean Accommodations

There are two client living rooms fitted with television, books, and games, however we encourage more recreational activities.

Walks, Hikes and Recreational opportunities on the weekends after trust is built.

More about Our location Here: Our Gorgeous Facility

---

Our goal: We want to meet the client where they are on the road to recovery and provide the tools that they need to move further along this continuum. We emphasize self-determination, personal responsibility and encourage our clients to re-write their life stories in a motivational, supportive environment.

The Program: We offer an intensive, residential program (30-90 days). The core components of this program are group therapy, individual therapy, psycho-educational workshops, and fitness.

Group Therapy:  Keeping with our low residential capacity of 6  clients per residence, we are able to keep our groups small and personal, with a maximum of 10 clients when women and men come together.  In group therapy, clients will be examining their lives and addictions through various exercises, projects, and general group work. 

Our Technique:  We believe strongly in dealing with many of the underlying issues that are fueling the addiction , so groups will pinpoint topics such as anxiety, depression, anger management, codependency, and boundaries.

Our Small Groups and Pyscho-educational workshops include topics such as:

Post Acute Withdrawal Syndrome

Neurobiology of Addiction

Changing Beliefs

Managing Stress

Self Esteem

Feelings and Positive Thinking

Non-Violent Communication

Anger Management

Healthy Relationships

Grief and Loss

Anxiety and Depression

Codependency

Boundaries

12 step

ADHD 

Boredom

 

---

Guarantees:

We firmly believe in After Care to support our Valiant Behavioural Health. We have a dedicated member of our team standing by, wanting and waiting to help you through your recovery process. We include 2 sessions of phone counselling for every 30 days you stay with us at no additional charge to you.

Our approach to treatment: We hold a non-judgemental, holistic perspective and encourage clients to take responsibility for their own lives and recovery. We view our clients as capable adults who are valuable members of our society and who are quite able to change the direction of their lives. We do, however, recognize that the recovery process looks different for everyone.
Since our Ottawa Program is new offering of Valiant recovery Inc. we have not started doing videos reviews for that location.  Here are some Video Reviews of our sister program that has been on going for 10 years: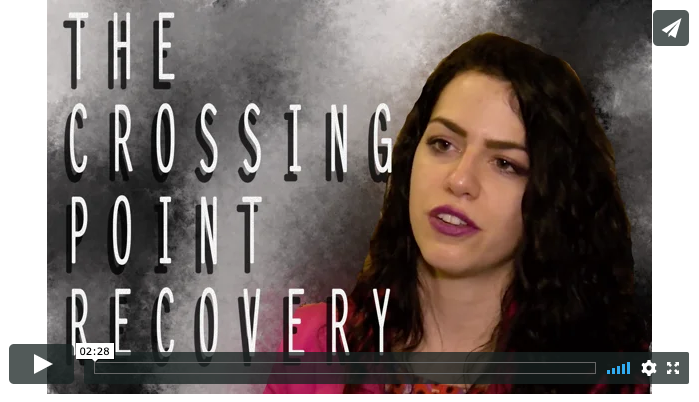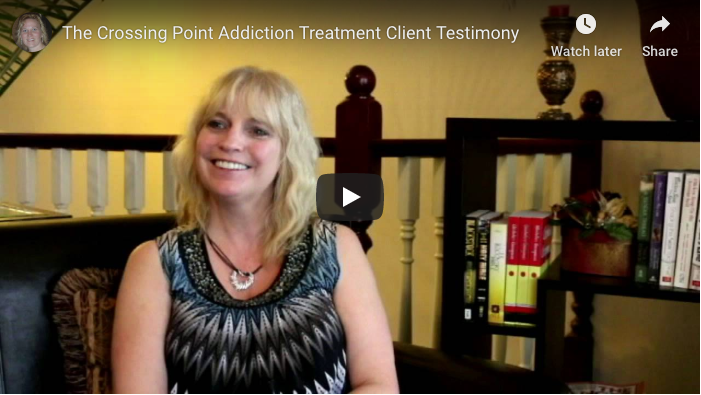 Valiant Recovery Testimonials
Martin aka (Captain Sunshine) – Ottawa

When I first got here I did not want to be here and was forced. I had lots of anger and could not sit still. I really didn't want to be here, but over time I began to learn that there were many answers here as to the reasons I was depressed and angry. With the guidance and nurturing of the facilitators and the clinical director I became aware of hidden truths that were buried deep within me. I learned that my insecurities and tendencies to feel forced to isolate leading to the cycle of anger was actually a result of certain aspects of my upbringing and that I am not meant to be alone. I have a new found confidence and many new avenues to explore socially, example: I look forward to taking my dog to the dog parks and meeting other people who are also animal lovers.

I enjoyed making a special bond with my peer who was here for my stay, as well as another client who I am proud to now call my friends.

I am confident that with my new skill set and tools that I am taking with me to the next Chapter of my life to improve every aspect of my life.

PS. Teamwork makes the dream work.

S.B. – Chilliwack, BC

"I walked into the doors of Valiant Recovery a broken person. I was met with love, caring, and positivity. The counsellor is truly amazing and the support staff are loving and truly do care. At Valiant, you are treated with respect, love, and accountability. The staff truly do CARE and will go above and beyond to meet your needs. Through them, I learned who I truly am – lovable and worthy. This is an A+ facility whose only goal is to help you. I can't say enough about how much Valiant has given me and I am truly grateful. Thank you."

Jill – Sask Canada

" I Came here Broken and I left Whole.

I wanted my Life back and Valiant Recovery gave me that and soo much more.

Where there was once only darkness I now see a shinning ray of Light. "

B.M. Vancouver British Columbia

" The feeling of being loved and respected is something I haven't received in a long time and forgot how it felt until now. You changed my whole outlook on life and it's now worth living. I'm now very optimistic of the future and your words of encouragement, support and life experiences really do hit home and means the world to me. Thank You."
We have arranged special financing for your treatment program. Call us for Detailed Program Pricing then follow the link below…
Call us Now for Detailed Program Pricing 1.877.958.8247
---