and 20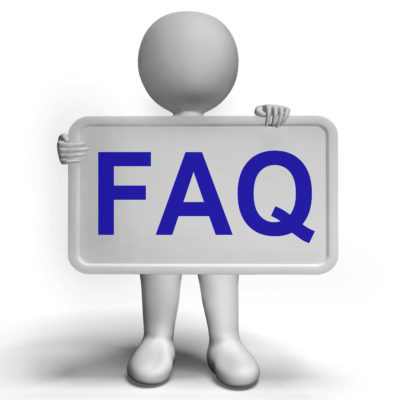 FAQ – Frequently Asked Questions
How long should I spend in treatment?
Does therapy differ depending on my type of addiction?
Can I call or email my family during my stay?
Can I bring my prescription medication with me?
Will my Medical insurance cover the costs of rehab?
What happens after I leave Valiant?
Q: Do I need rehab?
A: Individuals who need rehabilitation ('rehab') if their lives have become unmanageable because of their addictive behaviors. Addiction is characterized by the incapability to control the use of drugs, alcohol, sex, and/or gambling despite negative consequences. These consequences often include loss of the following, employment, family, friends, or health, as well as legal issues.
If an individual is concerned, he/she is addicted, they should contact a professional counselor, psychologist, psychiatrist, or addiction specialist for an assessment.
Q: Do I need detox?
A: We require all of our clients suffering from drug or alcohol addiction to have gone through detox prior to arrival. If you have not, you will be admitted into the hospital on arrival at your own expense. Detox is a detoxification process in which the alcohol or drugs pass through and out of the body. This can be physically uncomfortable, even dangerous, for the individual. It is recommended to have the detoxification process supervised by medical personnel who can manage the physical symptoms of withdrawal.
Q: How long should I spend in treatment?
A: At Valiant Behavioral Health, we offer 30, 60, 90 and 120 day programs.
The length of time a person needs to spend in a drug rehab or alcoholism treatment center varies from person to person, however, the best long-lasting results come from the 120-day programs.
Factors that need to be taken into consideration are the type of addictions, the period of time in the addicted state, the severity of use, available support network, level of motivation and willingness, and severity of medical or psychiatric issues.
What we do know is that the longer a person spends in a supportive recovering environment, the better their chances are in maintaining a long-term recovery. Secondly, the longer a person spends in treatment, the greater the likelihood they will receive all of the benefits of the treatment has to offer. We offer a guarantee for anyone who has completed our 90-day program and utilized aftercare requirements. full details Research On treatment Length
Q: Does therapy differ depending on my type of addiction?
A:  Depending on your addiction you will receive some specific therapy sessions. However, for most addictions, the main goal is to get to the root issues of the addictions. Group sessions work well to find out about each other, and individual circumstances. Individualized and private sessions are there to meet more personalized circumstances.


Q: Can my family visit?
A:  When someone is addicted, the whole family suffers. We do recommend that if possible, family members plan to visit at least once during your stay. Families are allowed to visit on weekends, with prior approval. During their visit, we can provide individualized therapy sessions for the family, free of charge(up to 3 hours). All visitors must be approved in advance and must follow all house rules and schedules. If a weekend activity is planned like golfing, skiing, etc, a family member may attend at an additional cost. During their visit, visitors will have to find night accommodations off of the property; we can suggest some different hotels that are close by.

Q: Can I call or email my family during my stay?
A:  Phone calls and e-mails to family and friends are allowed, but are limited to specific times, and may be monitored.
Q: What should I bring with me?
A:  See our what to bring / what not to bring list page in admissions. What to Bring to Rehab
Q: Can I bring my prescription medication with me?
A:  Prescription medication will be allowed/disallowed on an individual basis, depending on the medication and the situation. When you call our intake specialist, it is crucial to explain your medication needs. We ask that you only bring with you a needed supply and all your doctor's information. All medications will be kept in a safe and handed out daily. 
Q: Will my medical insurance cover the costs of rehab?
A: Some insurance companies will pay. Coverage may depend on the terms of your insurance policy, etc.
Q: What happens after I leave Valiant?
A:  Before leaving the facility, you will be in contact with our follow-up counselor. They will give you after-care recommendations, such as outpatient treatment, an extended-care facility, sober-living facility, group therapy, and 12 Step meetings. Many individuals find the 12 Step and other recovery programs to be invaluable. For best results, individuals need to maintain a supportive environment as they graduate from a rehab program. We also include 240 minutes of free phone counseling minutes for each 30-day program completed.